Exercise is Medicine!
Therefore, the right dosage and type are important in order to achieve the desired effects. Exercise in an effective way of reducing pain while improving your health and function. This is achieved through improving your flexibility, motor control, mobility, strength, balance, stability, coordination, agility, power, speed and overall fitness level – all of which are prerequisites for functional movement. Exercise is the key to staying healthy, active and enjoying the things you love to do.
We work with you the help you achieve your physical movement goals, from walking up the stairs pain free and participating in recreational activates to enhancing sport performance and achieving personal-bests. In order to determine the right exercise program for you, we evaluate the functional demands of your activity and your current level of function and fitness. Biased on our thorough evaluation, we provide you with an individualized exercise plan that is tailored to the needs of your body and your goals.
Improving your physical function and fitness levels is an effective way of preventing injury and optimizing your overall health and wellness. Bring us your physical activity goals and let us design and guide you through a customized program to help you thrive!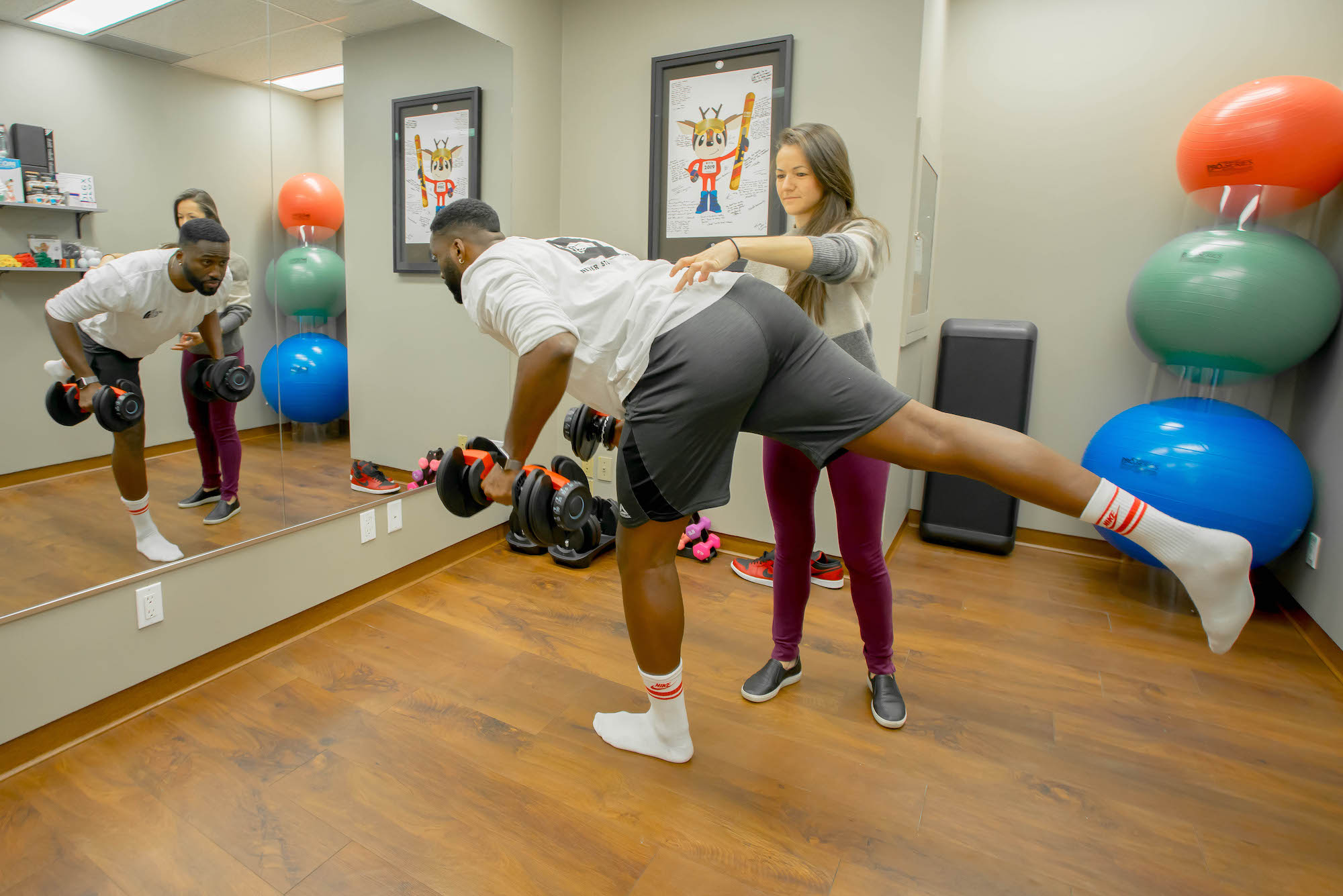 For more information on exercise prescription and how it may benefit you, please feel free to contact us.